"Swathe your home in greenery" and "bring back the houseplant" are some of the hottest catchphrases in the design world of late. But if, like us, you have an uncanny aptitude for killing plants, these ideas are easier said than executed. So while we work (really hard) on our plant-rearing skills, we're turning to low-maintenance terrariums for a foolproof shot of green in our apartments. There's something magical about these pint-sized indoor gardens, especially when planted in a quirky container. Our pick? A wonderfully whimsical vessel by Boxwoodtree on Etsy.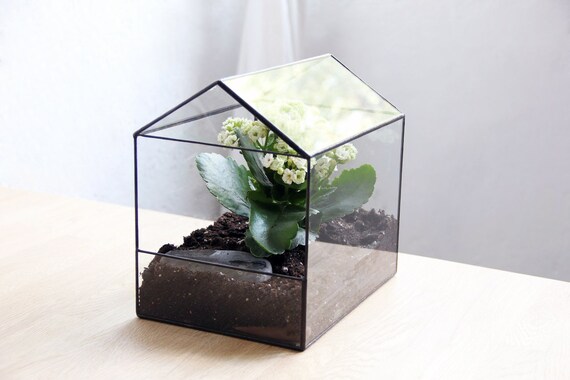 Each handmade, the glass boxes are available with black or copper edging in fabulous faceted shapes that will seriously test your geometry. We're not exactly sure what an icosahedron is, but we sure like its form...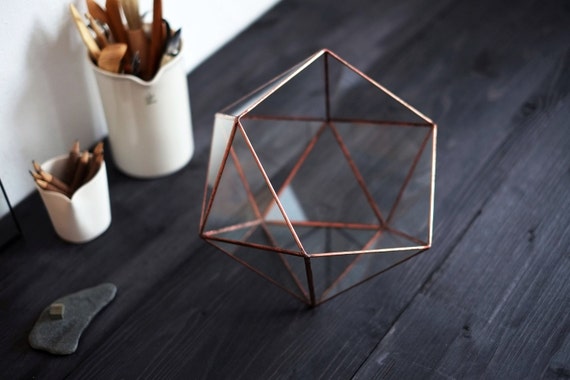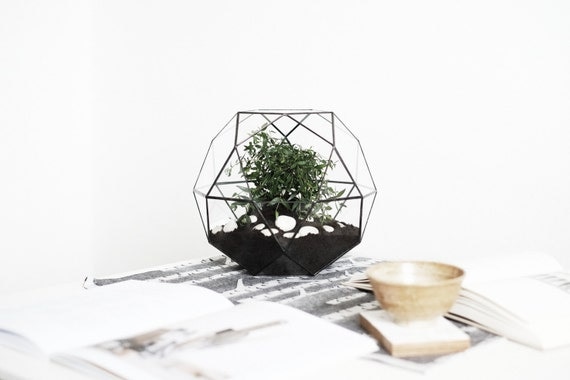 As these pieces are only sold online (and shipped from Russia, no less!), they don't come complete with plants and soil, but part of the fun is building your own little garden. If you'd like some guidance, one of our favourite Sydney homewares haunts, Dear September, is running a terrarium workshop later this month with 'terraring' master Lyndall Stewart of Happy Place Terrariums. Read about it here. Until then, we're off to nurture our green thumbs...